What a NIGHT!
THP Cares: An Evening of Backdoor Broadway was a celebration of diversity, community, and joy in the midst of adversity—the THP Family is truly amazing! You can view the gallery here.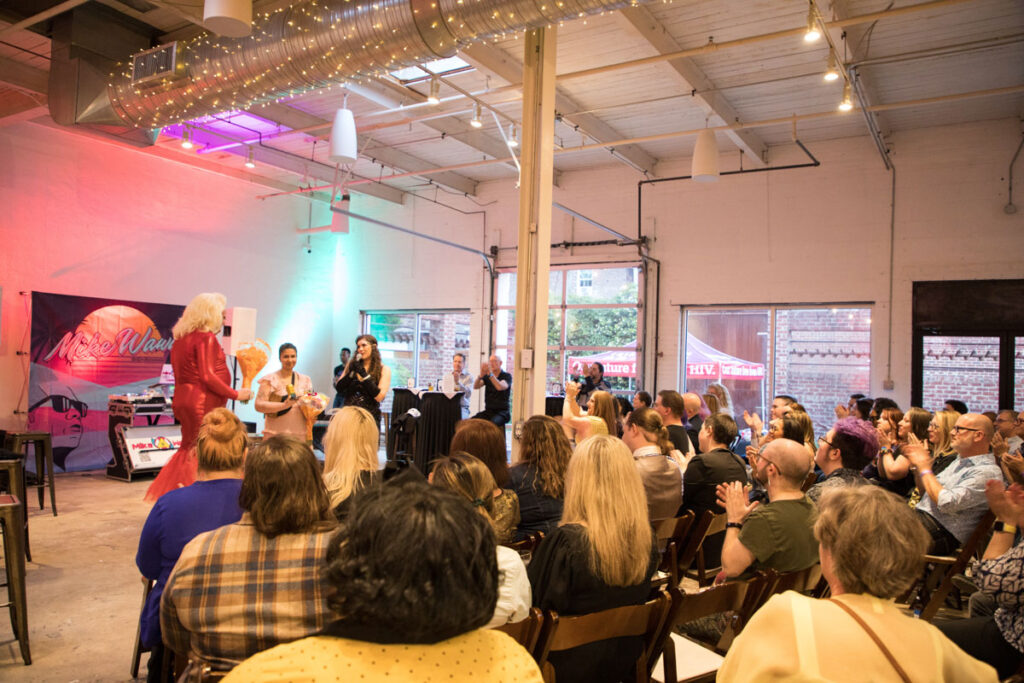 But, alas, the show MUST GO ON…and so must our fundraising campaign! As we continue to see opposition to our cause, our people, our community at every turn. The struggle to house, to feed, and to fund this work coupled with the fight for basic human dignity continues. It is our every day, a reality we must face.
And the reality in which we MUST succeed. The reality in which we MUST find new and better ways to overcome barriers that are facing those we serve. To overcome stigma. To overcome fear, and hatred, and the dehumanization of others. At Triad Health Project we firmly believe that you, Community, are key to this overcoming. We know that there is power in coming together to share resources and ideas and connections. We have needed you since our inception and we continue to need you today. Triad Health Project has been fighting a battle with HIV since 1986. We are proud of our impact and know many of you have helped sustain us through all those years. Join us once again as we come together to prevent HIV and making A Future Free from HIV possible.
Resources are scarce and needs grow greater each day. Join us in this sexual health and justice work by helping us reach our fundraising goal of $75,000 – we're already over 70% of the way there!
Con Respeto,
Adriana Galdo Adams