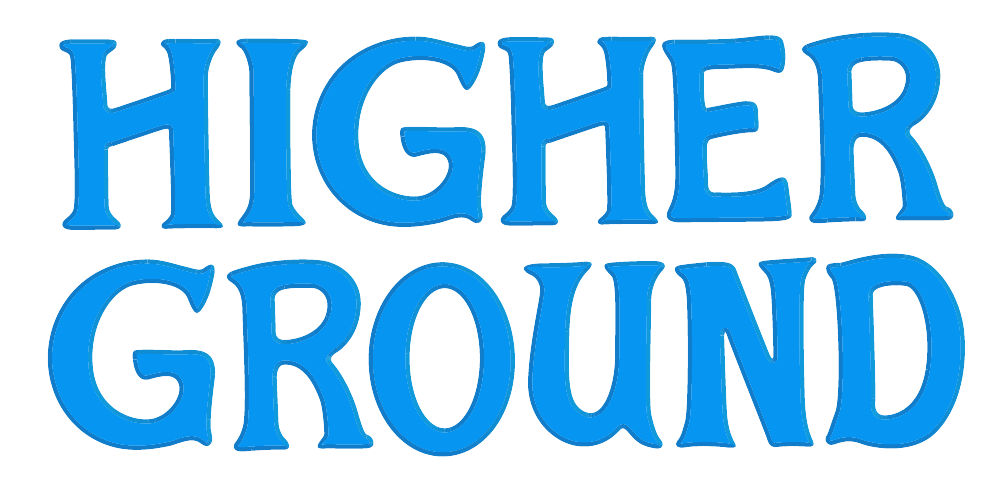 You are welcome here.
A unique community sanctuary
by and for people living with or impacted by HIV.
Hours: 9am-3pm Monday through Friday
(Please call regarding specific holiday hours)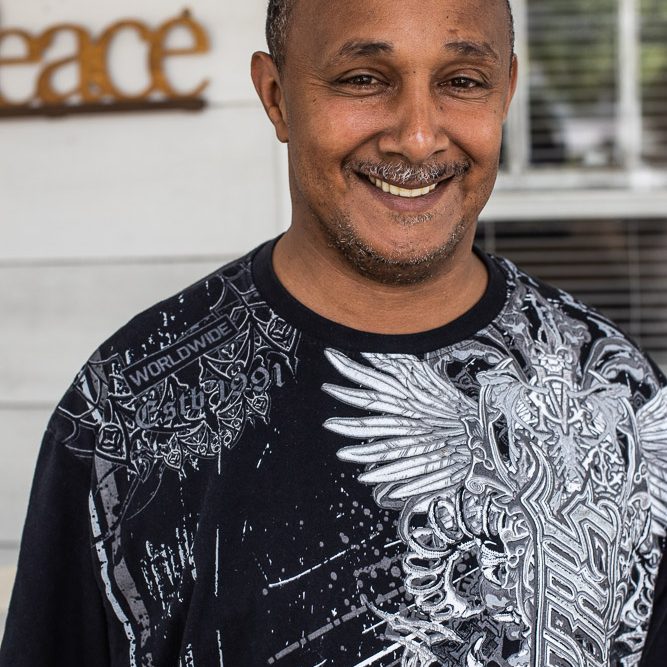 "I have been coming to Higher Ground for 14 years. I think my life would be totally different without THP fellowship and support."
—Wade
What You'll Find at Higher Ground
If you are a person living with HIV and are seeking support, come join our community at Higher Ground! In our home, open from 9am-3pm Monday through Friday, you can participate in groups, share meals with friends, and find a supportive family of peers.
Located in a picturesque neighborhood near downtown Greensboro, Higher Ground offers participants:
Nutritious, family-style lunches three days a week
Support groups
Education programs
Counseling
Traditional and alternative therapies
Artistic, spiritual, and therapeutic workshops
Recreational activities
The History of Higher Ground
On January 1, 2000, Triad Health Project opened the doors to Higher Ground, an adopted communal retreat and resource center for people living with or affected by HIV. Originally established as a conduit for area faith communities to get involved in Guilford County's HIV crisis, Higher Ground's programs continue to nurture inclusive, nondenominational roots while remaining flexibly abreast of the changing "face" of HIV. Individual, civic organization and local business volunteers are a vital part of the Higher Ground community of friends.
Higher Ground proposes to be a community network where THP clients may connect with peers, volunteers, community resources, counselors, and health professionals in a nurturing, communal setting. Ultimately, for its participants, Higher Ground is a safe place … a place to explore oneself and the world in the light of the very intense journeys HIV presses upon all of us.
Monthly Calendar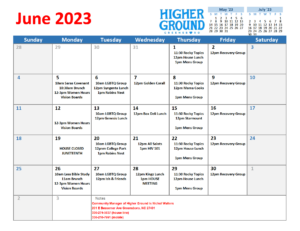 Download June 2023 Calendar here.
Women's Hours continue! Every Monday* from 12-3pm is dedicated hours just for women. We provide lunch and create space for women to mingle and share space with one another.
On Tuesdays, Wednesdays and Thursdays at 12:00, Higher Ground gathers outdoors to share a communal meal and fellowship.
Recovery Group, our longstanding addiction support group, has resumed its Friday meetings at 12pm.
For further information about Higher Ground's ongoing services, support and plans, please contact us at 336-274-5637.
Take Action
+ Volunteer
If are interested in providing a lunch or service for our Higher Ground community, please contact Triad Health Project at 336-274-5637.