Seeking Higher Ground
By Deonna Kelli Sayed, THP's Grant Manager
I hung out Higher Ground the first week I started at THP (Triad Health Project) this July. I knew something was different about this space as I walked towards the porch. People were sitting in rocking chairs. A few lounged on the steps. It was a hot summer day, but everyone was smiling, sharing. I don't know if people are always smiling at Higher Ground, but it is the kind of space that lends itself to comfort.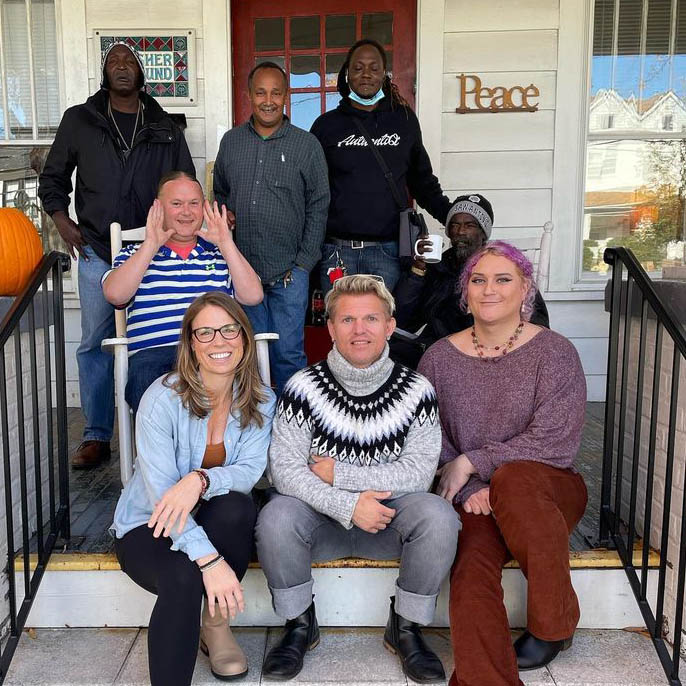 Nicole, Higher Ground's house manager, offered the warm welcome she gives everyone. Dominique, THP's peer support fellow, was sharing their wonderful energy all around the porch. I had not yet entered the house and I understood this place to be something special.
Higher Ground provides sustenance. The home offers healthy lunches several days a week. People can participate in the many recreational and educational groups offered, read on the couch, relax on the porch or in the garden. Higher Ground recently opened Women's Hours on Monday so women-identifying individuals have a comfortable space to talk and share.
GSTOP offers harm reduction information once a month. Juliette from THP's Prevention Services facilitates sexual health sessions and a weekly group for anyone who identifies as LGBTQ+, regardless of HIV status. Nicole teaches yoga on occasion. Higher Ground offers an alternative place for caseworkers to check in on THP clients (although one does not have to be a client to come to Higher Ground).
A group centering the experiences of Black men is in the works. So many exciting things are happening!
The home also offers sustenance in other ways: a place to take a shower, a cup of coffee, snacks, and community. It is a safe, stigma-free environment to spend time, to drop in for lunch, or for a porch chat.
The house's unofficial motto is "when you walk in you walk in worthy."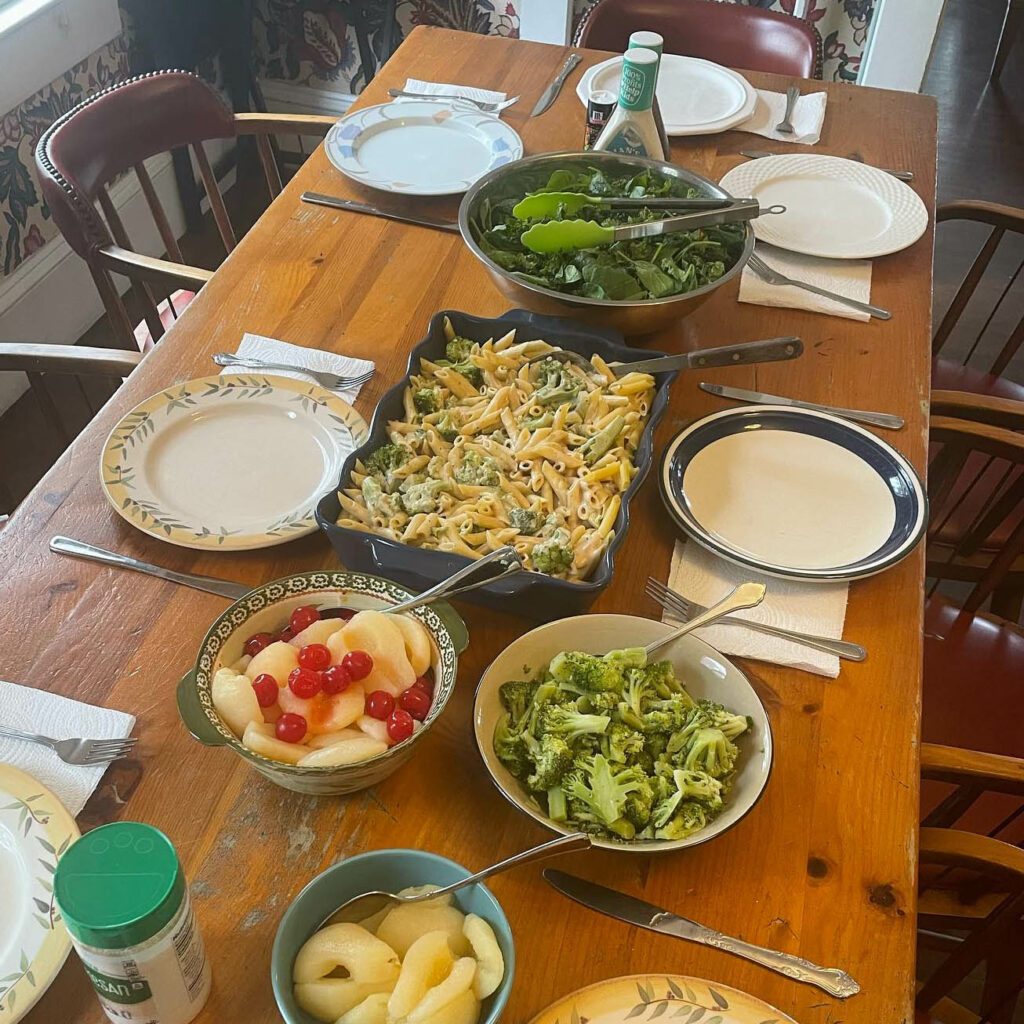 Higher Ground is where one can just be. It isn't always easy to just be when one is HIV+ in a society heavy on stigma. I learned while writing about Higher Ground that there is no equivalent space anywhere in North Carolina for People Living with HIV. Higher Ground is, well, ground-breaking.
I try to have lunch and attend a group at least once a week because I enjoy engaging with guests, and because the experience is good for my soul.
But there's more to it than that. At a moment where so much division is happening in the country, Higher Ground models what it looks like if individuals have the space to be seen and valued for all their parts, for their full selves.
This is something special, indeed.
---
If you would like to make a financial contribution to Higher Ground, follow this link. If you or your organization/ business would like to volunteer a lunch or an educational activity, email Nicole Walters here.