Housing Insecurity in the Triad
Addressing Risks and Conditions in Guilford County
When hearing the term housing insecurity, people usually envision a person who is homeless or living in a shelter. But the true meaning of housing insecurity is more complex and includes other housing-related challenges that people can experience, including affordability of rent and the housing quality and safety. With this broader definition, housing insecurity is not just an issue facing individuals or families. It is also a concern for the broader community.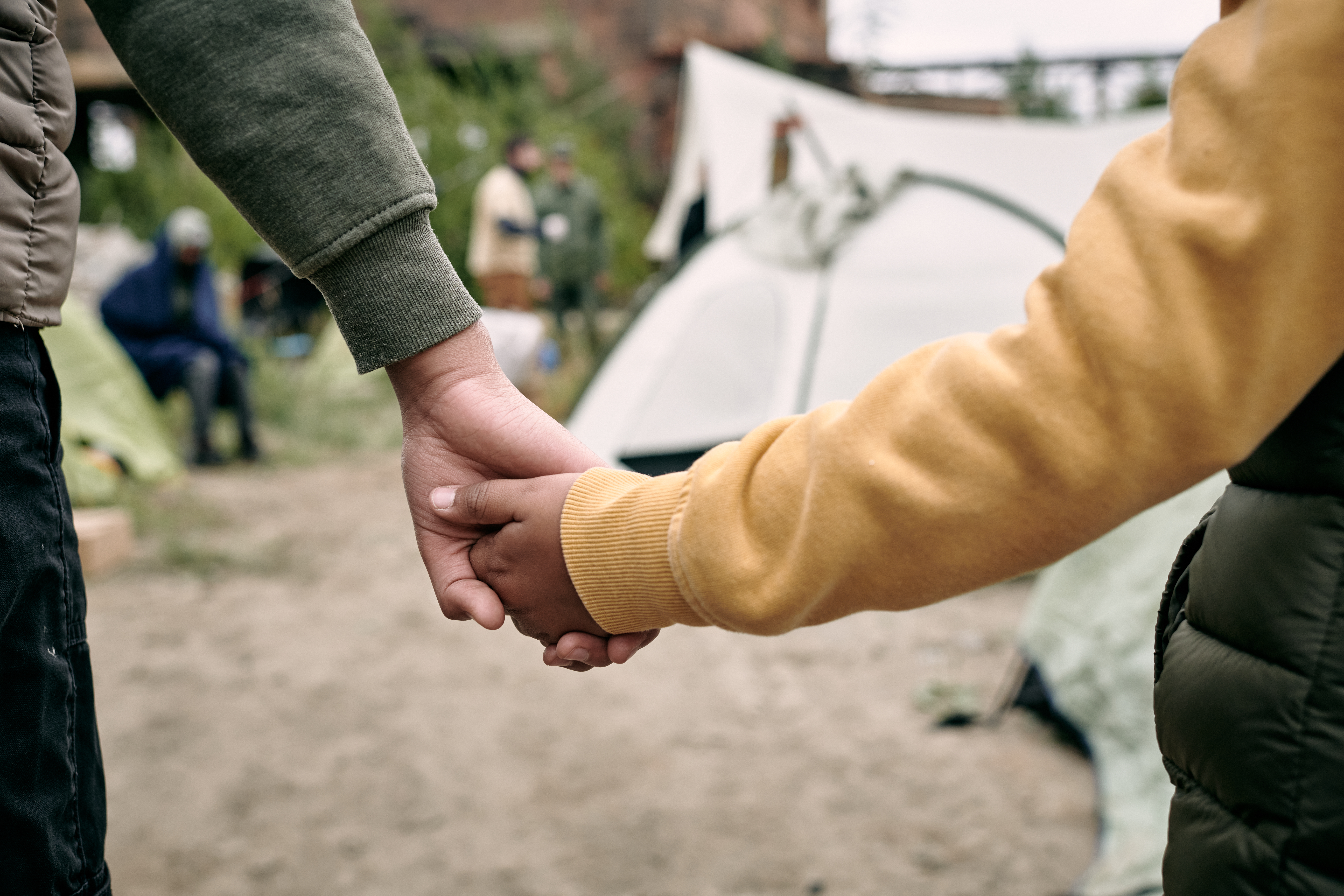 Because there are many driving forces behind housing insecurity, a community must address its effects by considering various approaches and solutions. And while no one organization can provide all the necessary short and long-term services, there are many local resources in Guilford County that focus their efforts on key solutions, which, in combination might work together to support and lift those in immediate need. The Triad Health Project wants to feature these organizations by highlighting the services each provides while helping unhoused individuals, or anyone dealing with housing insecurity.
Interactive Resource Center
Human-centered support during the day
The Interactive Resource Center is the only daytime resource center for the unhoused or people dealing with all immediate stages of housing insecurity. They provide essential services like laundry, a computer lab, a mailing address, and access to medical care and employment services. The Guilford County organization touts its whole-person approach, stating that being unhoused is "an experience, not a person." Their practical approach covers a vast number of needs that can affect those experiencing housing insecurity and is as beneficial to the community as it is inspiring.
Greensboro Housing Coalition
Resources for those most at risk
The next organization leans more into the affordability branch of housing insecurity. Greensboro Housing Coalition's (GHC) goal is to provide resources for those with low to moderate incomes to secure safe and affordable housing. Their website also features a guide for emergency housing, information about government-assisted housing for seniors, and other valuable financial resources. GHC was also instrumental in advocating for vulnerable households during the COVID-19 pandemic and doubled down on its efforts to help prevent families from being unhoused.
Partners Ending Homelessness
Working to prevent homelessness
While many organizations in this list focus on helping the housing insecure, Partners Ending Homelessness seeks to prevent the issue altogether. PEH has three clear goals:
Facilitating connections to resources
Offering support to those seeking help
Advocating to end housing insecurity
PEH engages various critical stakeholders to support collaboration while discovering new solutions and offering valuable resources for unique circumstances. They're also known for providing public education about housing insecurity through presentations, media releases, and finding ways to create discussion within the community to inspire and inform.
Salvation Army Rapid Rehousing
Acknowledging the broader risks
The Salvation Army is a household name, but its housing insecurity programs aren't as well-known. The Salvation Army Center of Hope and Family Shelter programs give a place for unhoused people to stay, both for emergency circumstances and through transitional housing option. The shelter offers programs and workshops designed for personal development. Additionally, every resident is assigned an on-site case worker who helps them establish a goal-oriented program to help them overcome any mitigating adversities that might need to be addressed to establish safe, permanent housing.
Greensboro Housing Authority
Supporting at-risk elders
The Greensboro Housing Authority is an organization that provides safe rental housing for low-income individuals and families. The program's flexibility supports a feeling of inclusivity for all people while offering public housing, rent subsidies, and mixed-income housing opportunities. The GHA explicitly mentions the elderly and people with health conditions or impairments in discussing their mission to tackle housing insecurity. This call-out is important, as these demographics often deal with housing insecurity in disproportionate amounts. GHA's decision to purposely distinguish itself as an organization that serves these citizens makes them an excellent resource.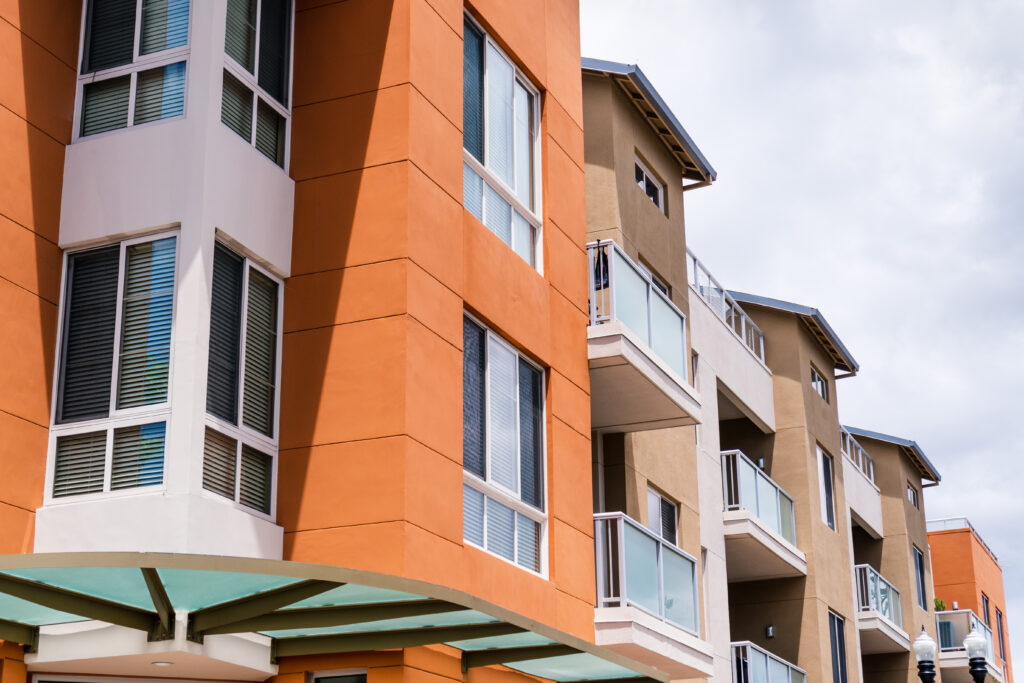 Partnership Village
A community of resources
Many organizations on this list have unique features and services crucial to helping the unhoused. Still, Partnership Village is the only one to be an entire community dedicated to transitional housing for the unhoused. As an umbrella of the Greensboro Urban Ministry (GUM), the program deftly deals with housing insecurity by providing affordable housing and a supportive environment where individuals are encouraged to maintain housing stability while learning new skills and becoming their best selves. The village also has multiple support groups and even a weekly tutoring program during the school year. GUM also has other services for those dealing with housing insecurity, like a food pantry open from Monday to Friday and a community kitchen that serves nutritious lunches for the community every day.
How to Offer Your Help
Many of these organizations rely on the help and kindness they receive from those living in and around Guilford County. If you feel compelled to join them in protecting people from housing insecurity and giving the unhoused a better life, The Triad Health Project suggests you visit their websites to learns ways you to donate your time or money. Through care and connection, we can use our power as a community to ensure no one goes without secure housing.
---