We're No Stranger to Challenge:
Responding to our communities during the COVID-19 pandemic.
Since 1986, we've tackled the local impact of HIV head on.
COVID-19 may have changed the way we're doing our work, but as need increases, Triad Health Project will be there.
Through the power of our communities, your support, and a little ingenuity, we're meeting this challenge every day—masks on and hearts open.
Since March, our team has been responding to the needs of our community with the following: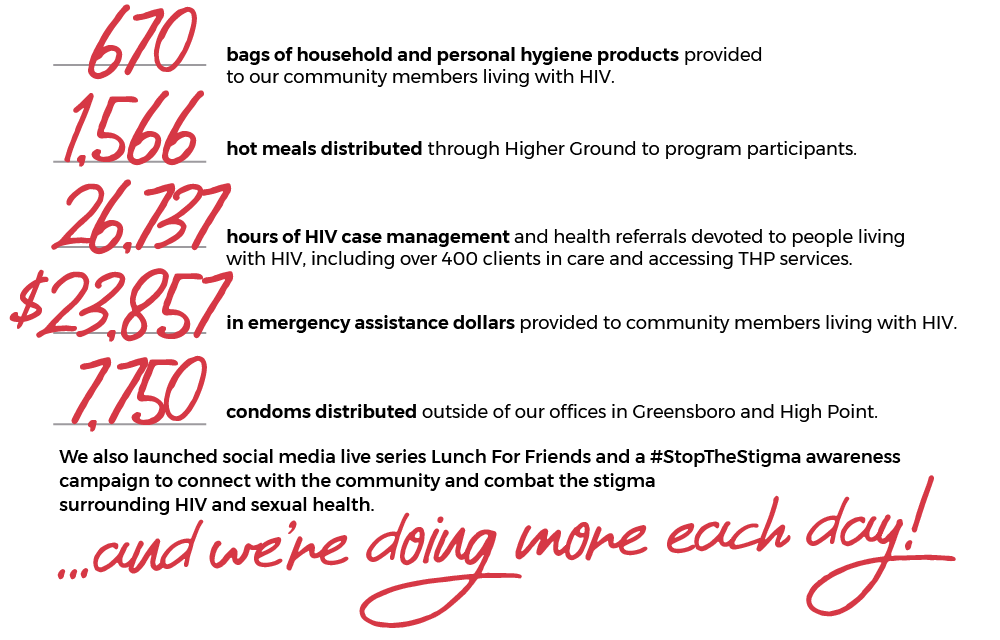 Thank you for helping us meet this challenge.
As we head into fall and winter, our community needs your support more than ever.
Heaters for fall and winter outdoor meals to enable social distancing
Food to prepare meals at our Higher Ground Day Center and new High Point Center and Offices
Emergency health and household needs for clients
Medical Case Management for clients (adherence to health plans is more important than ever!)
You can donate online by clicking here.