Language Matters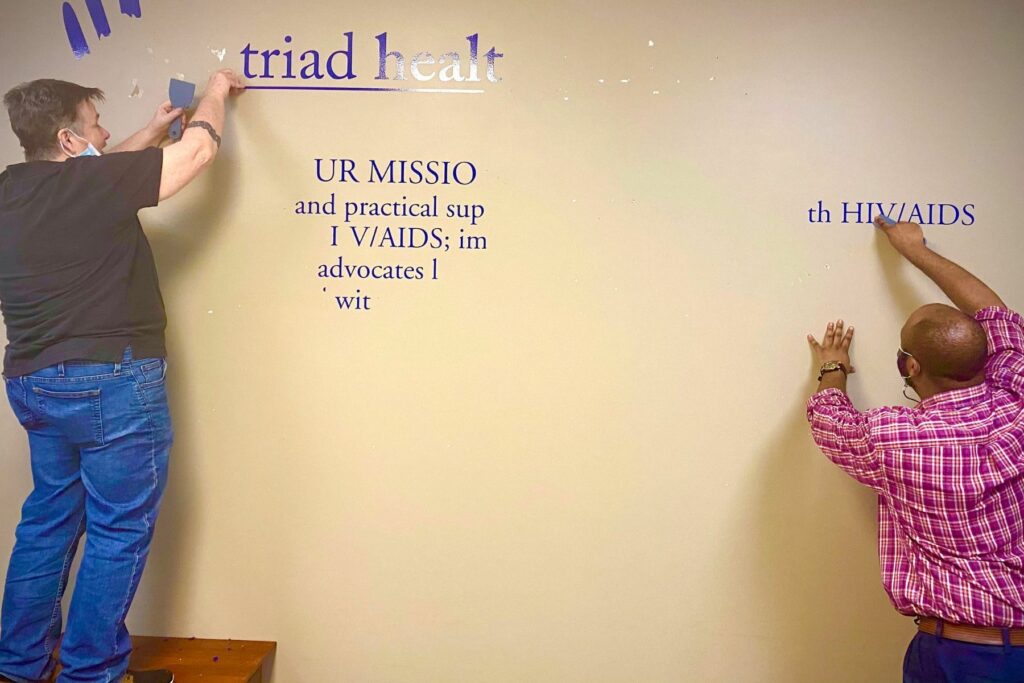 36 years ago, a group of friends forged a statement of mission for a brand new agency combatting a brand new, complicated and devastating epidemic. When we moved into our space in Greensboro, that remarkable statement was placed boldly on a large wall in our conference room and was read aloud over and over at untold numbers of staff meetings. 
A few weeks ago, with our offices being painted, we decided to finally do what we had talked about for the last few years. Letter by letter, by fingernails, the statement was reverently removed. I wasn't nearly prepared for how moving it was, but the absence of the words opened a space maybe equal to the power the presence the words carried for so many years. The invitation was clearly to stand, again, at the sacred and difficult crossroads of honoring a remarkably rich past and likewise turning to a future of new hope. This is our continuing call, really.
We know that language matters. We've learned that calling someone "HIV-positive" is to identify a whole person by a disease. We've learned that the word "them" implies an "us," with all the horrible divisions built in. We've learned that "infected" suggests victimhood and an uncleanliness and that the term AIDS itself has been so drenched in stigma that it has lost all value to do good. These words were in our own mission statement. We bow to their wisdom in their day, and we proudly accept the privilege of finding new words for our own time:
---
Our Mission
Triad Health Project promotes sexual health and justice through radical care, love and equity while working to free our community from HIV, its stigma and root causes.
---
Our Vision
Our future free of HIV.
---
Language matters, love matters, THP matters. For anyone who reads this, thanks again for sharing the journey.